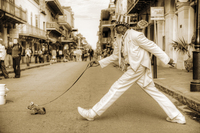 ---
---
Using Giclée printing process for fine art prints production has become a common way to reproduce high quality art.
Giclée printing' is used to describe the fine art digital printing process and is derived from the French verb 'gicler' meaning 'to squirt or spray'. The process involves combining pigmented inks with high quality paper to achieve durable prints of superior archival quality, light fastness and stability.
Cloudstore Art on Demand technology enables production of high value and exceptional quality Giclee prints for artist collections, Wall art, interior design, and many more applications. The unique cloud based Art-On-Demand streaming technology enables artist and art owners to reproduce the artwork globally and sell prints to a diverse and widespread audience.