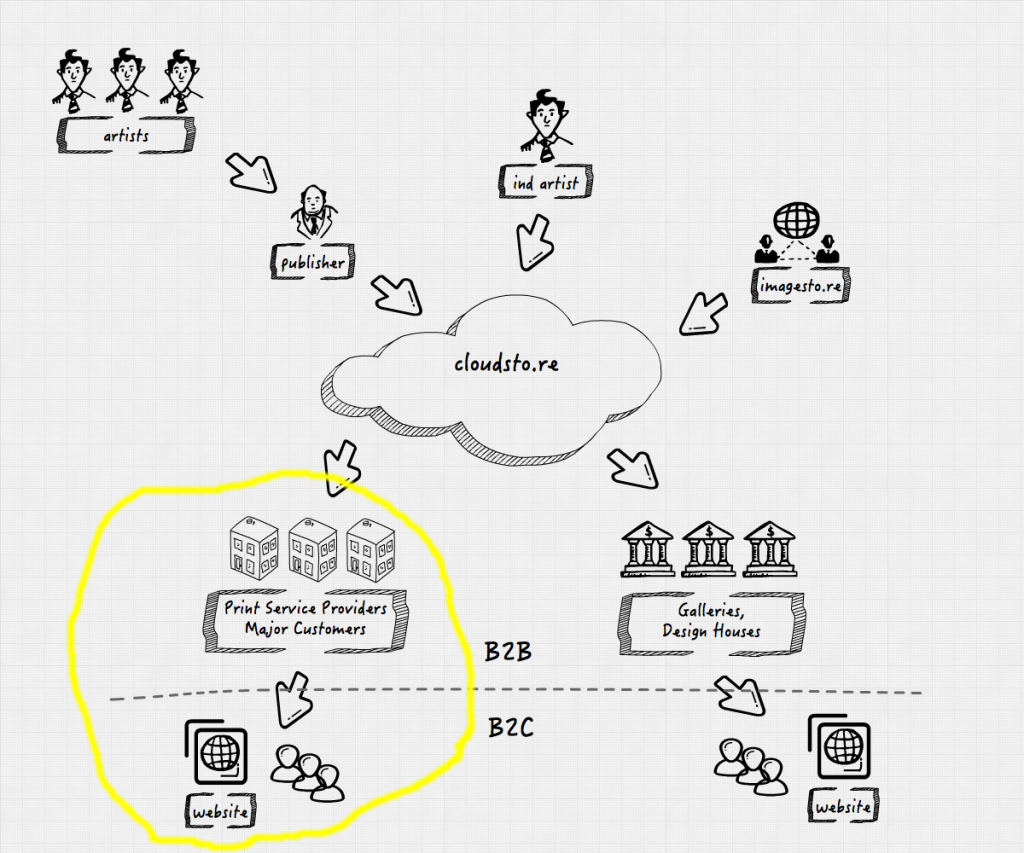 Print Service Providers (PSP) or any major customer can get access to online content from publishers of digital images, independent artists and our own imagestore library and pay per print.
Through cloudstore W2P/AOD services you will have access to unique catalogue of digital images as well as locally uploaded images and can get image streams for printing in-house or send for fulfilment at third-party print houses.
Images are streamed for printing and original image is never passed on to target system ensuring image rights managements.
Royalties for use of the catalogue images are calculated as specified by image owner and you will pay for what you print without getting access to the original image.
Our advanced printing software ensures highest quality and perfect colour matching for best output as is used by major galleries and art suppliers..
You can also additionally offer a B2C service via your own website to your customers by offering prints online. Any private library of images can also be added online and have the opportunity to offer these images to our other W2P/AOD clients.
If you are a small or a large print supplier, part of a network or  independent, our solution can be configured to suit your size and operation.